Direct Flights To The Faroe Islands Are Launching This Summer
The Faroe Islands are a bucket list travel destination for many. Because they're so remote, getting there has always been an obstacle for a lot of travelers. However, that's all about to change thanks to an airline that's launching direct flights to the Faroe Islands from London later this year.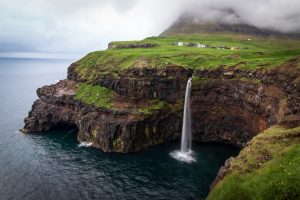 A remote paradise
The Faroe Islands are an archipelago of 18 volcanic islands in the North Atlantic Ocean, about equal distance from Scotland, Iceland, and Norway. Technically part of the Kingdom of Denmark, Faroese culture is as distinct as its surroundings. The otherworldly landscape of misty cliffs overlooking the sea is a magnet for camera-happy globetrotters. Far from roughing it, the islands also offer luxury hotels, adorable B&Bs, and a two-star Michelin restaurant.
Highlights of your trip will include: incredible hiking, feeling like you're visiting Valhalla, chowing down on Raest, sweater shopping, and hanging out with adorable sheep and puffins.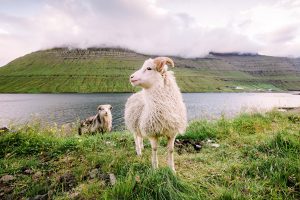 How to get to the Faroe Islands
Previously, getting to the Faroe Islands from the UK—or anywhere—has been a bit of a headache, requiring a stopover in Edinburgh, Copenhagen, or Reykjavik. Soon, however, you'll be able to fly direct from London to Vágar Airport. Though there is some concern that the new direct routes will bring on the overtourism problem that may other sought-after destinations are facing, local reception to the news has been positive. Seasonal tourism brings a boost to the economy, which travelers can support by booking locally-owned stays and tour guides.
Atlantic Airways is launching direct flights from London this year. In order to capitalize on peak tourist season, the route will only be active from June 23 to August 11. The flight is 2 hours and 10 minutes and offers a faster, and more sustainable travel alternative to connecting flights.  (The rest of the year, you can still reach the islands using connecting flights that go from Edinburgh, Copenhagen, or Reykjavik.)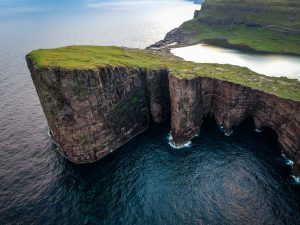 Tickets go on sale on February 26, with return flights priced at approximately $220. If a trip to the Faroe Islands has been languishing on your wishlist, now's the time to make it happen.
---
---
Dear reader,
It's true what they say: money makes the world go round. In order to succeed in this life, you need to have a good grasp of key financial concepts. That's where Moneymade comes in. Our mission is to provide you with the best financial advice and information to help you navigate this ever-changing world. Sometimes, generating wealth just requires common sense. Don't max out your credit card if you can't afford the interest payments. Don't overspend on Christmas shopping. When ordering gifts on Amazon, make sure you factor in taxes and shipping costs. If you need a new car, consider a model that's easy to repair instead of an expensive BMW or Mercedes. Sometimes you dream vacation to Hawaii or the Bahamas just isn't in the budget, but there may be more affordable all-inclusive hotels if you know where to look.
Looking for a new home? Make sure you get a mortgage rate that works for you. That means understanding the difference between fixed and variable interest rates. Whether you're looking to learn how to make money, save money, or invest your money, our well-researched and insightful content will set you on the path to financial success. Passionate about mortgage rates, real estate, investing, saving, or anything money-related? Looking to learn how to generate wealth? Improve your life today with Moneymade. If you have any feedback for the MoneyMade team, please reach out to [email protected]. Thanks for your help!
Warmest regards,
The Moneymade team