The Most Remote Beaches In The World
Heaven really is a place on Earth, and you can find it on the most remote beaches around the world. The secluded, often hard-to-reach locations of these pristine beaches have kept them a secret–until now. Soft sand under your feet, a sea breeze in your hair, and turquoise water at perfect, swimmable temperatures. Sound like paradise? That's because it is. In our list, we've included the features that make these remote beaches so special, plus some fun ways experience them.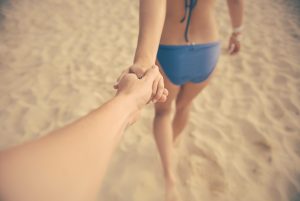 ---
20. Kvalvika Beach, Lofoten Islands, Norway
A remote beach is the last thing you'd expect to find in Norway. Finding sandy shores and aquamarine water in a country known for its cold climate makes this beach extra special. You can only reach it by taking a ferry to a remote part of the country. Then, a sharp descent down a steep cliff reveals a hidden paradise. The Lofoten islands have a stark beauty. The best way to see them is with kimkim, a homegrown tour company that can show off the area to its best advantage.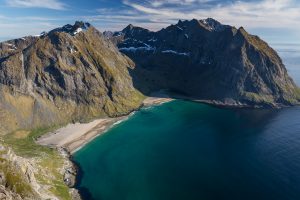 19. Pink Beach, Bonaire
You won't believe your eyes the first time you see one of the most remote beaches in the Caribbean islands. Here, the sand is a pale and ethereal shade of pink, making this hidden spot especially magical. It's also set far apart from the popular resorts in the area, so if you make the trek here, you'll likely have it all to yourself. So romantic! If you do stay nearby, check out the Bonaire Dive Resort. It's adorable casitas are painted in pastel hues to compliment the color of the beach.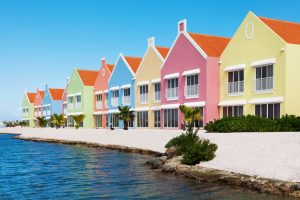 18. Embleton Bay, Northumberland, England
England's gorgeous seaside is chronically overlooked for tourist faves like London. But it has plenty of beaches—it is an island, after all. Embleton Bay is the jewel of them all, but not many tourists travel to its nearby town of Low Newton. It's worth the trip, as the beach is home to reclining seal and overlooked by the fairytale ruins of an old castle.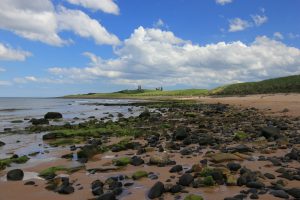 17. Vatersay Beach, Outer Hebrides, Scotland
Put a palm tree in the photo and Vatersay would be indistinguishable from your favorite Caribbean hideaway. Its location on the Hebrides islands makes it one of the remote beaches in the world. First, you have to get to the islands, which are off the northern coast of Scotland and renowned for their stark landscape and unique Celtic culture.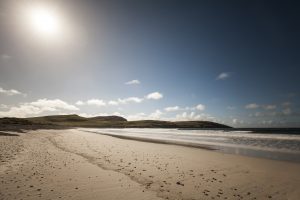 16. Linden Beach, Bulgaria
In summer, the Black Sea is as warm and welcoming as any Mediterranean destination for the rest of the year. Close to the resort town of Sinemorets lies Linden Beach, which is a long walk from the more touristed area of the coast. Rocky outcroppings give way to perfect sand and calm, clear water.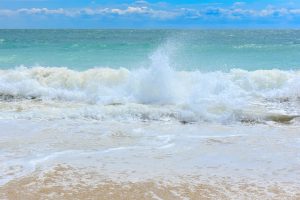 15. Champagne Beach, Vanuatu
Vanuatu is one of the most remote places in the world, so it's no surprise that the beaches there are some of the most secluded in the world. Espiritu Santu, it's least-visited island, has a secret beach that only the locals know about. Other than moving there, you can only reach this white sand paradise via cruise ship.
14. Elafonissi Beach, Greece
This beautiful beach is so remote that you're more likely to meet an endangered turtle on its shores than another person. To get here, you have to take a boat or drive for hours along the southernmost tip of Crete. Once you get there, it's like having paradise all to yourself. Keytours is one of the few companies operating day trips to Elafonissi, a great way to streamline your ticket to heaven.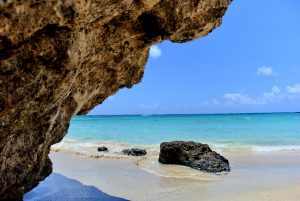 13. Cayo Coco, Cuba
Cayo Coco is an island so close to Cuba you can drive there from Havana. However, it feels about as far away from civilization as you can get. There are a few resorts here but far less than there are on the mainland, and the sandy beach of Cayo Coco is a remote tropical paradise.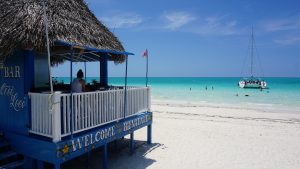 12. Blue Lagoon, Fiji
If the dictionary had a picture next to the definition of beautiful beaches, It would be of the beach at Blue Lagoon. On the coast of a volcanic island only accessible by boat or seaplane, the pure white sand and shallow blue water are idyllic, to say the least. Once you get there, you can stay at the nearby Blue Lagoon Resort  and feast on seafood and tropical fruit, including the bananas that grow right outside your hotel room window.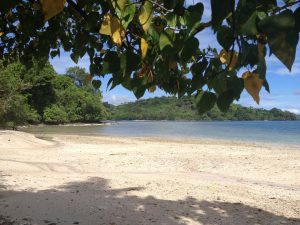 11. Lover's Beach, Nevis
If you want to visit this remote beach near St. Kitts, you better be good at following directions. Getting here requires a plane, a boat, a drive over the ominously named Hurricane Hill, and then a short walk down a cliff. It's pristine sand and crystal water make it worth the trip, and you'll also get a great view of St. Kitts across the water. If there's one thing the island of Nevis got right, it's in naming their beaches. After you've had your fill of Lover's Beach, you can stay at the nearby resort on Paradise Beach.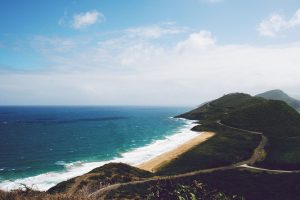 10. Les Sables Roses, Rangiroa, French Polynesia
Once you get to Tahiti, this incredibly remote atoll of islands is another hour-long flight away. If perfect seclusion and pink sand made of crushed coral sound like heaven to you, then you probably don't mind how long it takes to get to Les Sables Roses. This is the ideal location to act out your island castaway fantasies. Lie back, soak up the sun, and wait for rescue on one of the most remote beaches in the world.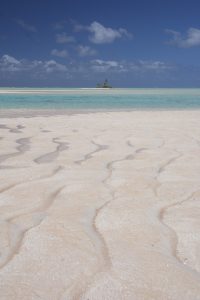 9. Navagio Beach, Greece
The remoteness of this tiny cove made it prime turf for smugglers, back when smugglers were a thing. Encircled by steep cliffs on the island of Zakynthos, the picture-perfect beach can only be reached by boat. Aside from the crystal clear sea, the beach's main feature is the shipwreck resting on the sand, which beach-goers can explore at their leisure.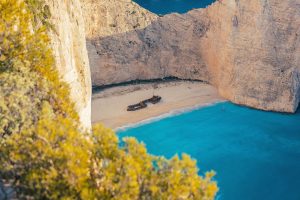 8. Dry Tortugas, Florida
This grouping of islands West of Key West is only reachable by boat or seaplane. Protected as one of the least-visited national parks in the US, it's remoteness helps keep the abundant sea life intact. If you make the trip, there's also a cool national monument to explore, Fort Jefferson, in between bouts of snorkeling. The ferry trip over is one of the best parts of the visit, and gives you a great view of the Fort and surrounding ocean.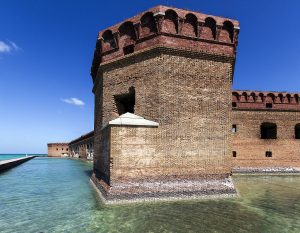 7. Shell Beach, Western Australia
It's been said that everything in Australia is far away. If you don't mind the long trip it takes to get there—it's 500 miles from the closest major city, Perth—Shell Beach delivers maximum natural beauty, and then some. Instead of sand, this stretch of wonder is made up of millions of tiny white seashells that glitter under the sun. It's very cool, but make sure to bring a blanket; it's not very comfortable to sit on.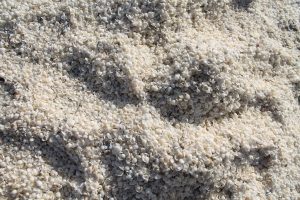 6. Pwll Du Bay, Wales
Follow a rambling footpath on the southern coast of Swansea, and you'll eventually stumble upon this picturesque cove. Other than locals and smugglers, this crescent-shaped haven is too remote for most visitors. If privacy and a stunning ocean view are what you're looking for, then this beach with the hard-to-pronounce name is for you.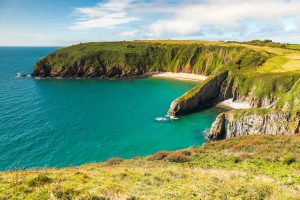 5. Praia Do Penedo, Portugal
Porto Santo, part of the Madeira Islands off the coast of Portugal, is a little slice of heaven that not many people know about. Its best-kept secret is the Praia Do Penedo, a sandy beach with unique rock formations that turn this remote beach into a playground. If you're in for some recreation under the sun, scuba diving and horse riding along the shore are popular activities.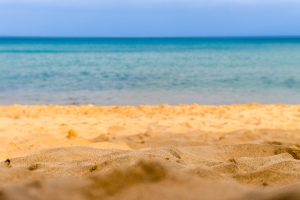 4. Kumimi Beach, Moloka'i, Hawaii
Anyone who's visited Hawaii recently knows that the islands are suffering from over-tourism. You can avoid the crowds by making the circuitous journey to Kumimi Beach. It's one of the most secluded beaches in Hawaii, and an opportunity to experience the incredible beauty of this island as it ought to be experienced. The nearest town, Kaunakakai, has some beautiful resorts to stay at, including the Moloka'i Hotel.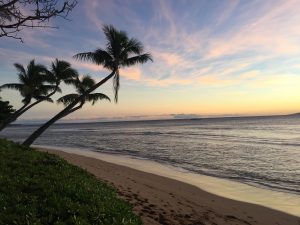 3. El Nido, Philippines
One look at El Nido and you'll understand why this remains one of the most remote beaches in the world. Surrounded by sheer black cliffs that would strike awe into the heart of any explorer, this beach feels completely untouched by civilization. Luckily, there are boat tours that can take you there, and to the many other secluded beaches in the area. Boat tours are a great way to experience the rugged beauty of this part of the Philippines.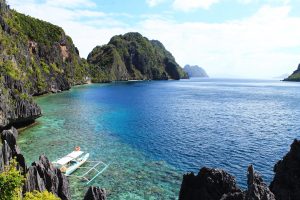 2. Pig Beach, Bahamas
One of the best reasons for visiting this secluded beach is right in its name: Pig Beach is home to the friendly pigs Bahama is famous for. It's not so easy to get to, though. Visitors have to hire a boat to drop them off in the perfect sandy shores—but the long trek is well worth it for the unique experience of swimming alongside an adorable pink companion.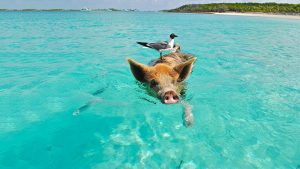 1. Monkey Beach, Ko Phi Phi, Thailand
The fact that this beach is the most famous on this list hasn't interfered with its remoteness. Made popular by the Leonardo DiCaprio movie, The Beach, eager visitors were surprised to discover that getting there requires a plane to Phuket, a boat to a nearby island, followed by a kayak to take you the rest of the way. It's worth it though; the unique horseshoe-shape of the cove keeps the water as clear as air, and you might get to pet one of the island's friendly—and hungry—monkeys.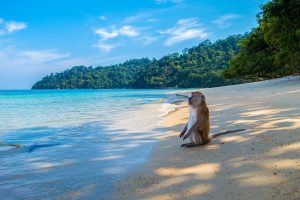 ---
---
Dear reader,
It's true what they say: money makes the world go round. In order to succeed in this life, you need to have a good grasp of key financial concepts. That's where Moneymade comes in. Our mission is to provide you with the best financial advice and information to help you navigate this ever-changing world. Sometimes, generating wealth just requires common sense. Don't max out your credit card if you can't afford the interest payments. Don't overspend on Christmas shopping. When ordering gifts on Amazon, make sure you factor in taxes and shipping costs. If you need a new car, consider a model that's easy to repair instead of an expensive BMW or Mercedes. Sometimes you dream vacation to Hawaii or the Bahamas just isn't in the budget, but there may be more affordable all-inclusive hotels if you know where to look.
Looking for a new home? Make sure you get a mortgage rate that works for you. That means understanding the difference between fixed and variable interest rates. Whether you're looking to learn how to make money, save money, or invest your money, our well-researched and insightful content will set you on the path to financial success. Passionate about mortgage rates, real estate, investing, saving, or anything money-related? Looking to learn how to generate wealth? Improve your life today with Moneymade. If you have any feedback for the MoneyMade team, please reach out to [email protected]. Thanks for your help!
Warmest regards,
The Moneymade team