5 Incredible Honeymoon Destinations That Are Worth Every Cent
Congratulations! You've married the love of your life. The wedding went smoothly and you were able to celebrate your special day with all of your closest family and friends. But now it's time to focus on just you two: husband and wife. The road ahead is going to be a long one, so why not start your journey off with a bang? The following honeymoon destinations were selected because they are some of the best ones out there. Money doesn't have to be a factor here—feel free to go all out at any of these locations... You can be sure that it will 100% be worth every cent:

Zowed
Don't forget to check the comment section below the article for more interesting stories!
#1 The Maldives
The Maldives has become a popular honeymoon destination for newlyweds in recent years, and for good reason. It might be one of the most romantic places on this planet, with its pristine white beaches and turquoise waters that are laced with an ever-so-subtle hint of green. There are over 100 luxury resorts to choose from, each fitted with tropical, beachside bungalows and surrounding views of the beautiful island. Adventurous couples will enjoy the many activities here, including snorkeling with turtles in the warm waters and the island hopping.

Finolhu
#2 Marrakesh, Morocco
Take in the magic of Marrakesh, a beautiful city in the Kingdom of Morrocco that's brimming with culture and history. Honeymooners who enjoy sightseeing and immersing themselves in a unique world will particularly enjoy a trip here since there's definitely lots to see here. The sights and sounds of the area will surely dazzle and enchant you. From historic palaces and museums to open marketplaces complete with spice merchants and snake charmers, Marrakesh certainly offers a refreshing change of pace from the Westernized world you're used to.

Awol
#3 Riviera Maya, Mexico
The Riviera Maya is a tranquil gem in Mexico that's perfect for couples who enjoy a mix of relaxation and adventure. It truly offers the best of both worlds, with its stunning natural environment that is just waiting to be explored. During the day, you andy our partner can enjoy cave diving in the areas secluded cenotes, snorkeling in the hidden wonder that is the Xel-Ha, and exploring the ancient ruins of Maya... via zipline. At night, take a relaxing stroll along Tulum's white-sand beaches, after indulging in a romantic and hearty dinner by the sunset, of course.

Sunwing
#4 Tuscany, Italy
If you're a couple who lives to eat, then you definitely need to book yourselves a trip to Tuscany, one of the world's most romantic honeymoon destinations. Overflowing with art, culture, and cuisine, Tuscany will take you on a dreamy adventure through the wine and pasta countryside of Italy. Aside from the tranquil green pastures and rolling hillsides, you can also explore the collection of Florentine museums, churches, and street shops in the area.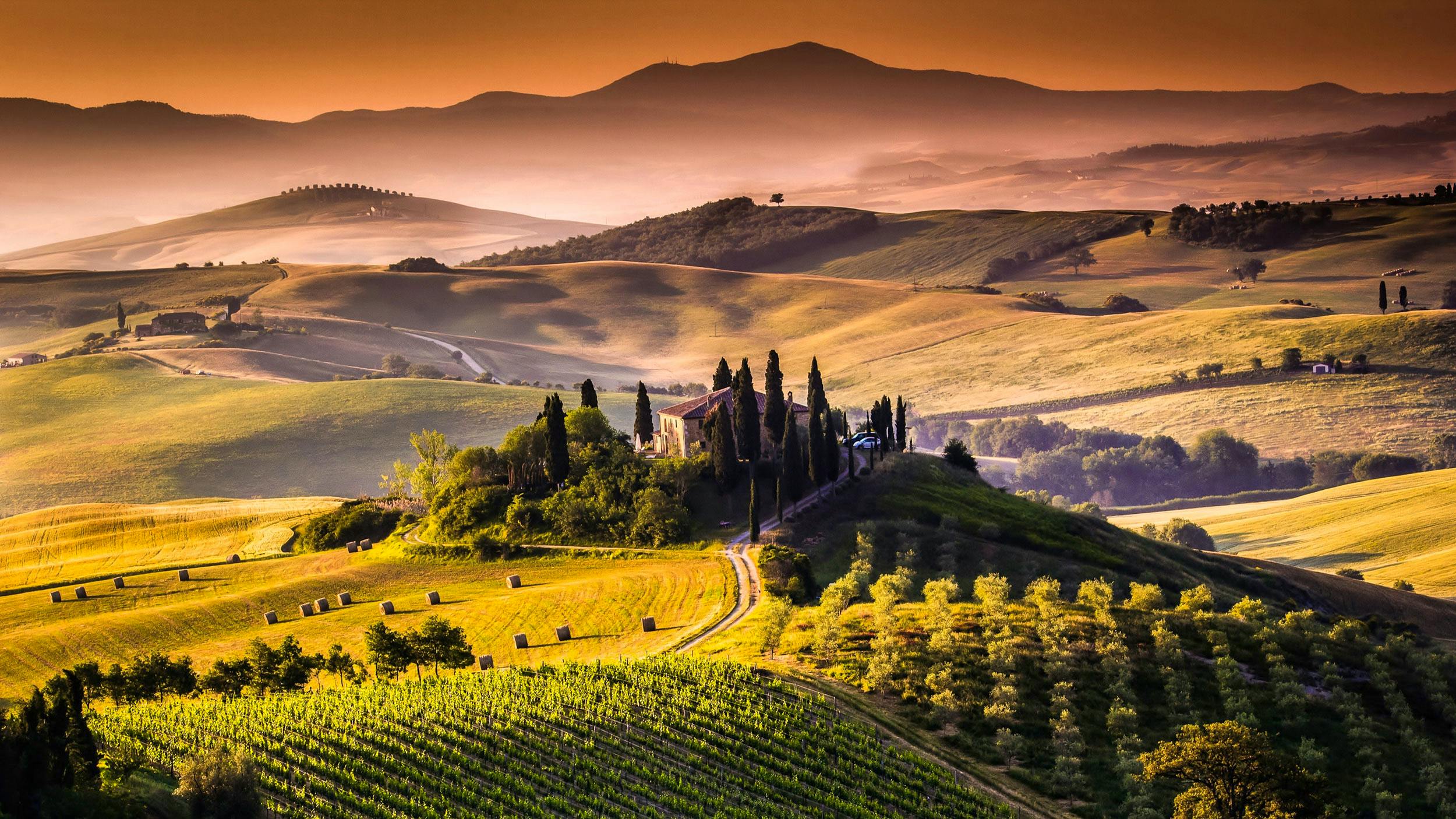 Discover Tuscany
#5 Bora Bora, French Polynesia
If you want breathtaking views and weather that never disappoints, then Bora Bora is for you. Located in the gorgeous French Polynesian islands, the land is surrounded by a vast lagoon and barrier reef that will make you feel like you're truly in paradise. Couples can choose to spend their entire stay relaxing at a five-star resort, or they can also participate in a wide selection of activities that are perfect for a honeymoon adventure. From helicopter rides above the towering Mount Otemanu to hiking in the Valley of the Kings, there's something for every adrenaline-junkie to try.

Tahiti
---
---
Dear reader,
It's true what they say: money makes the world go round. In order to succeed in this life, you need to have a good grasp of key financial concepts. That's where Moneymade comes in. Our mission is to provide you with the best financial advice and information to help you navigate this ever-changing world. Sometimes, generating wealth just requires common sense. Don't max out your credit card if you can't afford the interest payments. Don't overspend on Christmas shopping. When ordering gifts on Amazon, make sure you factor in taxes and shipping costs. If you need a new car, consider a model that's easy to repair instead of an expensive BMW or Mercedes. Sometimes you dream vacation to Hawaii or the Bahamas just isn't in the budget, but there may be more affordable all-inclusive hotels if you know where to look.
Looking for a new home? Make sure you get a mortgage rate that works for you. That means understanding the difference between fixed and variable interest rates. Whether you're looking to learn how to make money, save money, or invest your money, our well-researched and insightful content will set you on the path to financial success. Passionate about mortgage rates, real estate, investing, saving, or anything money-related? Looking to learn how to generate wealth? Improve your life today with Moneymade. If you have any feedback for the MoneyMade team, please reach out to [email protected]. Thanks for your help!
Warmest regards,

The Moneymade team