The Best Things To Do In San Diego County, California
Sharing a border with Mexico, the southwestern corner of California has a lot more to see than its namesake city, San Diego. With a warm climate that rivals the Mediterranean, 70 miles of coastline, and beautifully wild landscape, San Diego County is a beloved destination for travelers in the know.
Though the area has been home to indigenous Indians for about 12,000 years, in 1542 a European explorer, Juan Rodríguez Cabrillo, claimed the region for Spain. That event started the county's transformation into what we know it as today.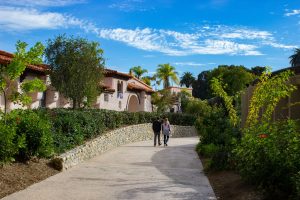 History buffs will find San Diego's political past fascinating. The main takeaway for most of us is that it's only been a part of the United States since 1848. Its Spanish influences are still evident, and the architecture, cuisine, and culture are an exciting potion of European, Mexican, and American Indian.  
Fun in the sun, exploring national parks, and soaking up that California lifestyle are just some of the highlights of visiting. Here's your ultimate list of the best things to do in San Diego County.
San Diego County Fast Facts
Population: 3.338 million
Area: 11,722 km²
Major Cities: San Diego, Carlsbad, Coronado, Chula Vista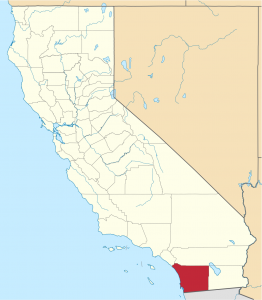 13. Visit San Diego
The tourism board for San Diego promotes the city by promising "good times and awesomeness," and as cheesy as that might sound, it's accurate. It's fun, laidback, and enhanced by local Latin culture. Recreational activities include surfing, whale-watching, visiting the local breweries, and munching the best fish tacos you'll ever have. As soon as the sun sets, dive into the Gaslamp Quarter, the "historic heart of San Diego," where you'll have your pick of nightclubs, funky bars, live music, and theatre.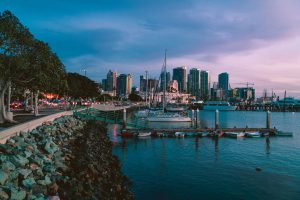 12. Get lost in Balboa Park
Don't let the name deceive you – Balboa Park is far more than just a park. Almost a city unto itself, the lush grounds feature museums, a science center, concert halls, a sculpture park, gardens, and the San Diego Zoo. On any given day, expect to catch a live dance performance, an artist at work in their studio, or an encounter with one of the park's resident peacocks. The palatial Spanish architecture is reason enough to visit this creative wonderland, with the ball-chiming California Tower being an absolute must-see.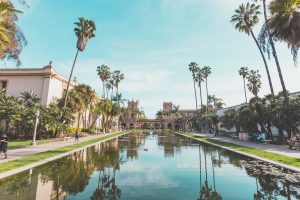 11. Relax at Ocean Beach
They may not have picked the most original name, but this beachside village is incredibly unique. Artsy and eclectic, think of it as San Diego's answer to LA's Venice. This is the neighborhood to visit if you like organic baked goods, street art, and want to sample the life of a quintessential California beach rat. Hipsters and hippies will feel equally at home here. Grab a kale smoothie at the famous farmers' market and try not to take life so serious, man.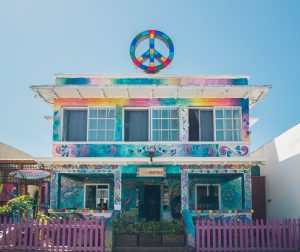 10. Enjoy La Jolla
This dazzling bit of coastline is a treasure waiting to be explored. Take your posh self to La Jolla Village for high-end designer shopping and dining. Or go rugged an explore the canyons, tide pools, and windswept beach. Its variety is what makes La Jolla one of the best things to do in San Diego County. Hot tip: make sure to stop at the Salk Institute for Biological Studies. Its cool space-age architecture makes for a great photo op.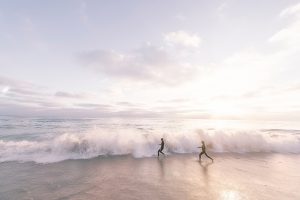 9. Hike the Pacific Crest Trail
The PCT, as it's known to avid outdoorsmen, runs from Mexico to Canada and offers some of the most stunning, and challenging, hiking in the US. You may not be able to hike the whole thing, but the San Diego stretch of the trail offers dozens of day-long treks as well. Don some sturdy boots and head out–the views from the Laguna Mountains make it one of the best things to do in San Diego County, hands down.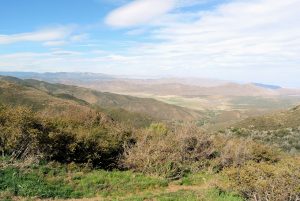 8. Stop to smell the flowers in Carlsbad
This former gold rush town is no less awesome in its current incarnation. Great golf resorts, shopping, restaurants, and the gorgeous beaches synonymous with the West coast make Carlsbad a beautiful place to explore. It also has Legoland, the amusement park inspired by the ever-popular buildable toy. The Flower Fields at Carlsbad Ranch are also essential visiting for any Instagram influencer worth their salt. Open from March until May, the fields are an endless spread of a rainbow of wildflower varieties.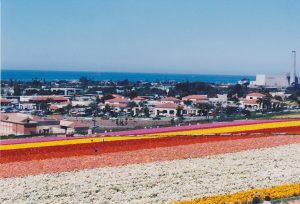 7. Pop over the border to Tijuana
We'll preface this by saying that Tijuana is not for everyone; in fact, we'll go one step further and say, it's not really Mexico. The long-time pitstop for American tourists looking for trouble, Tijuana hasn't dialed it back a bit in recent years. You'll still find the crazy potholes, burros painted to look like zebras, and tequila running in the streets. No matter what, this party city just a jump across the border is an experience you won't forget. Our advice? Stay safe, and hydrate.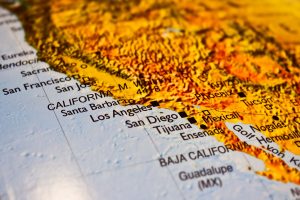 6. Get your splash on in Mission Bay Park
Mission Bay Park is unique among San Diego neighborhoods for being 50% water. You can partake in windsurfing, waterskiing, kitesurfing, and other aquatic activities. It's also a beautiful location for a leisurely picnic–just stay vigilant or an enormous pelican might make off with your sandwich.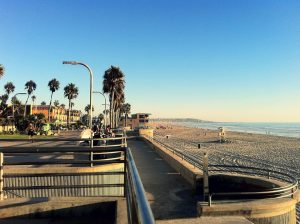 5. Tour the Wonderfront
San Diego's catchy nickname for its port and waterfront totally captures the experience of being there. The Wonderfront includes several seaside parks, the Embaracadero, and Seaport Village. It's like a supercharged boardwalk with tons of fun little enclaves along the way. Grab a bite to eat, shop, and check out the modern glass Port Pavilion, all within steps of the Pacific ocean.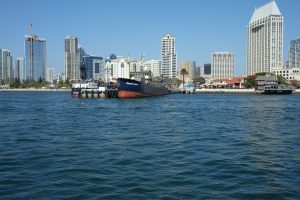 4. Go panning for gold in Julian
This historic gold-mining town in the mountains is a must-visit when you're in San Diego County. Like something out of an old Western flick, the town is an official California Historical Landmark. Take a deep-dive into America's literal golden age with horseback-riding, camping under the stars, touring an actual gold mine, and eating at the Miner's Diner. Julian manages to be educational, entertaining, and heartwarming, all at the same time.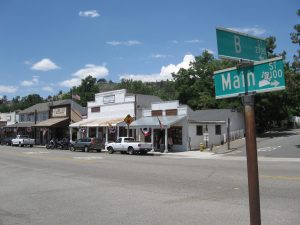 3. See the art at Chicano Park
Located under the Coronado Bridge and stretching 7.9 acres, this is like the coolest outdoor art museum ever. The landmark in Logan Heights has an interesting origin story: previously it was an actual park enjoyed by the local community. When the city decided to build a highway over it, the neighborhood protested. Unfortunately, the city got its way in the end, but that didn't prevent the locals from turning it into something beautiful. Artists have painted the freeway support pillars with murals of iconic Latin figures such as Frida Kahlo and Che Guevara.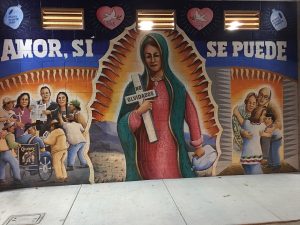 2. Trek the Anza-Borrego Desert State Park
The perfect place to experience the vast California wilderness, this state park is great for a short trip or a long one. Experienced campers will have a blast trekking the canyons by day and sleeping under the stars at night. Day-trippers will be awed by the badlands and vistas stretching to the mountain range just beyond. Locals recommend not visiting the park in the middle of summer, however–it is a desert, after all.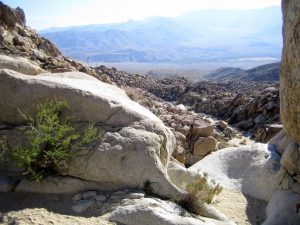 1. Become a foodie
San Diego calls itself the best city for foodies, and it's hard to argue with that. Appropriately for the California coast, you'll find more takes on the fish tacos than you can eat in a lifetime. The restaurants are as handy with the latest molecular gastronomy as they are with fast food. Some don't-miss classics include In n' Out Burger (expect a line), and The Crack Shack. They serve fried chicken so good you'll understand why they named it after an addictive substance.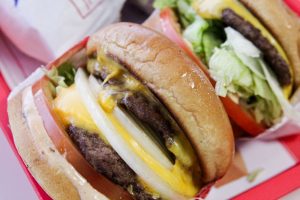 ---
---
Dear reader,
It's true what they say: money makes the world go round. In order to succeed in this life, you need to have a good grasp of key financial concepts. That's where Moneymade comes in. Our mission is to provide you with the best financial advice and information to help you navigate this ever-changing world. Sometimes, generating wealth just requires common sense. Don't max out your credit card if you can't afford the interest payments. Don't overspend on Christmas shopping. When ordering gifts on Amazon, make sure you factor in taxes and shipping costs. If you need a new car, consider a model that's easy to repair instead of an expensive BMW or Mercedes. Sometimes you dream vacation to Hawaii or the Bahamas just isn't in the budget, but there may be more affordable all-inclusive hotels if you know where to look.
Looking for a new home? Make sure you get a mortgage rate that works for you. That means understanding the difference between fixed and variable interest rates. Whether you're looking to learn how to make money, save money, or invest your money, our well-researched and insightful content will set you on the path to financial success. Passionate about mortgage rates, real estate, investing, saving, or anything money-related? Looking to learn how to generate wealth? Improve your life today with Moneymade. If you have any feedback for the MoneyMade team, please reach out to [email protected]. Thanks for your help!
Warmest regards,
The Moneymade team