Golightly: A New App For Women Traveling Alone
Golightly is the latest in a slew of companies catering to women travelers, in particular women traveling alone. The app was designed not just to give travelers a sense of safety, but also their hosts. The CEO and founder, Victoria O'Connell, started Golightly after her own rental was vandalized by a group of men. Members are required to pay a fee and have to be referred in order to join. In this way, O'Connell hopes to give women traveling the assurance of always staying at a "friend of a friend's." The site has an Airbnb-esque aesthetic that's user-friendly and in keeping with the individualistic appeal of booking a vacation rental by owner.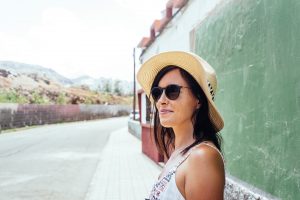 Where can you stay?
As of now, the app offers a handful of choice listings in Europe and America. Popular destinations like London, New Orleans, Malta, and Austin show private rooms and entire apartments available for short-term stays. You can find bargains, like this airy Columbian home for $36 per night; or more luxurious bets, like this grandiose Texas cottage for closer to $600.
So, how do you join?
At first glance, membership seems restrictive. Under the FAQ section, it says you have to be invited by another member. But it looks like if you send them a request, you can join after an interview and a careful vetting process, whatever that entails. We presume it has something to do with proving your gender. Problematic? I guess we'll have to wait and see.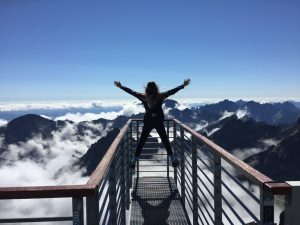 Is it really safer?
One could argue that all rentals are at risk of what happened to O'Connell's by travelers of any gender. However, Golightly is launching at a time when other companies are also capitalizing on female-focused travel. It's what millennials, one of the largest demographics in tourism right now, are looking for: a travel experience that's in line with their ethical values. It follows that an app that takes some of the risks out of traveling solo, especially for women, would be high on the priority list.
As of right now, Golightly is offering free membership until the end of February 2020. And if services catering to women traveling alone are what you're looking for, here are some others that are worth looking into:
Women Traveling (for women 50+)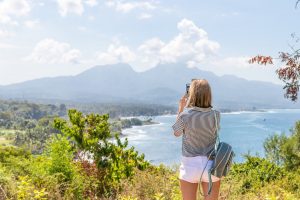 ---
---
Dear reader,
It's true what they say: money makes the world go round. In order to succeed in this life, you need to have a good grasp of key financial concepts. That's where Moneymade comes in. Our mission is to provide you with the best financial advice and information to help you navigate this ever-changing world. Sometimes, generating wealth just requires common sense. Don't max out your credit card if you can't afford the interest payments. Don't overspend on Christmas shopping. When ordering gifts on Amazon, make sure you factor in taxes and shipping costs. If you need a new car, consider a model that's easy to repair instead of an expensive BMW or Mercedes. Sometimes you dream vacation to Hawaii or the Bahamas just isn't in the budget, but there may be more affordable all-inclusive hotels if you know where to look.
Looking for a new home? Make sure you get a mortgage rate that works for you. That means understanding the difference between fixed and variable interest rates. Whether you're looking to learn how to make money, save money, or invest your money, our well-researched and insightful content will set you on the path to financial success. Passionate about mortgage rates, real estate, investing, saving, or anything money-related? Looking to learn how to generate wealth? Improve your life today with Moneymade. If you have any feedback for the MoneyMade team, please reach out to [email protected]. Thanks for your help!
Warmest regards,
The Moneymade team